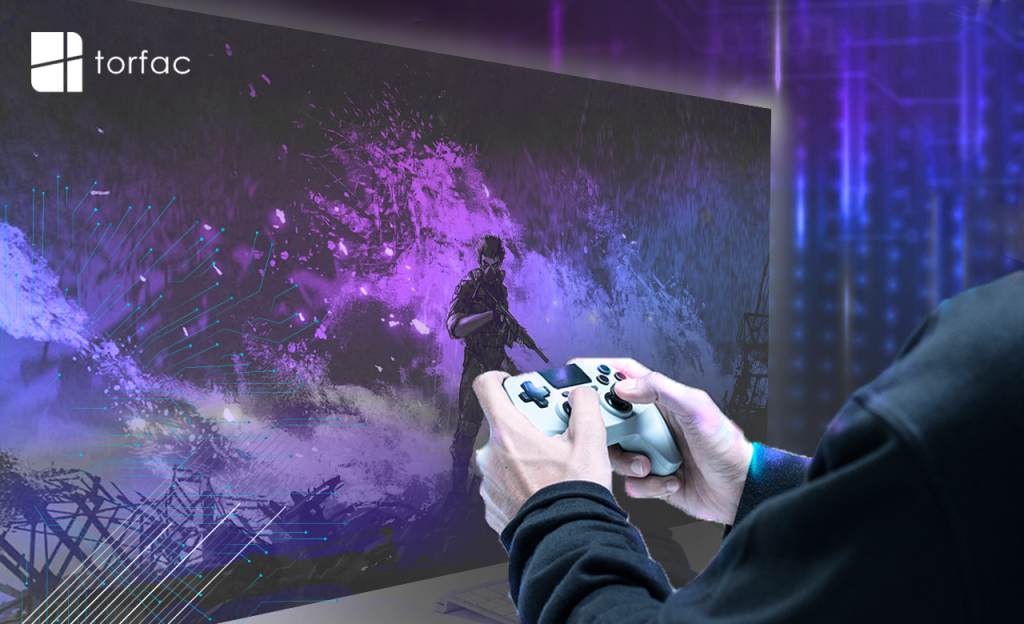 Video games have been around for decades, entertaining both children and adults. They've come a long way since the early days of computer games. Video games are becoming more advanced as technology advances. The video game industry is massive. In fact, it is larger than the combined film and music industries, and it is only growing.
With a gaming industry worth $200 billion today, developers are constantly on the lookout for new and engaging concepts for their players. Monitoring the market and analysing player behavior is also important in this fast-paced industry. The technical solutions assist in recognising patterns and adapting to their environments, allowing developers to focus more on the creative aspects. AI has shown developers how to create better in-game experiences and be more efficient in game development. Users are constantly looking for more immersive and realistic ways to feel connected and build a tight-knit community within a game.
How A.I. is Revolutionizing the Game Development Industry
Around 10-15 years ago, artificial intelligence was nothing more than science fiction. However, A.I. has finally become a reality and is widely used by game developers. That is evident in games such as F.E.A.R. and The Last of Us.
A.I., when properly implemented, is capable of performing operations in the same way that humans do. Yes, once programmed by a developer, machines can make their own decisions. Doesn't it sound fascinating? Here are some of the ways AI is transforming the game development industry.
Games are becoming more intelligent:
Various techniques, such as reinforcement learning and pattern recognition, are being used by developers. The character in the game can evolve on its own using these techniques. A gamer will notice a significant change in the gameplay whenever he plays an A.I.-based game.
Artificial intelligence will add a human touch to the games, making them more interesting. A.I. can assist you in slowing down the pace of the game to meet your needs. This keeps the player interested and glued to the game.
More and more games are becoming realistic:
You'll notice a difference if you go into a flashback and look at some old games. It is now simple to create games and implement artificial intelligence. This is why game developers are focusing so heavily on artificial intelligence. You can easily find games that use 3D effects and other techniques to simulate the real world. Today, it's all about the graphics, which make the games feel more realistic.
AI is Assisting Game Developers in Transforming Their Skills:
To stay competitive, game developers must learn new skills. AI is one of those abilities. Learning Artificial Intelligence in game development can help them improve their creativity. This will result in a more intuitive gaming experience for players.
Artificial Intelligence is Changing the Gaming Experience:
Detailing is becoming increasingly important to game developers. Take, for example, Spider-Man: Miles Morales. It's a PS5 game in which developers have included ray tracing and shadow effects. It means the player can see shadows and rays of light when they strike an object.
Artificial Intelligence is Changing the Mobile Gaming Industry:
Mobile games are now more popular than ever before. Games from five years ago to what we have today can tell you how. Mobile games have literally evolved, whether in terms of graphics or other aspects. You can imagine the scope of mobile game development in the near future with A.I.
A.I. is assisting game developers in adding a human touch to their games:
As gaming standards have improved, so have gamers' expectations. The days of using generic gaming techniques are long gone. Gamers anticipate a human touch in their games. And A.I. is assisting game developers in accomplishing this feat admirably.
A.I. Aids in Time and Budget Saving:
It takes a long time to develop games using traditional technologies. And simply developing is insufficient. Before releasing the game, hundreds of tests must be performed. Overall, it's a time- and money-consuming process.
You can, however, accelerate this process by playing A.I.-created games. It will not only take less time but also less money. You can write programs that can complete tasks on their own. This will significantly reduce development time.
Some advantages of artificial intelligence in the gaming industry
User-Friendly: When playing an A.I.-powered game, the user will never be bored. It's because the game will adjust to the user's speed.
Better Games: A.I. assists developers in creating next-generation, exciting games.
Unpredictable Scenarios in Games: AI allows a program to run autonomously, developing new features without your knowledge. This will increase the element of surprise in the game.
Improved Details: While playing the game, you can receive reactions, and feedback, and even communicate with A.I.
Author – Deeksha Khanna