Connect with us and find out how our Data Driven Diligence can help you scale up your business
Why should you choose us?
Torfac is a global End to End Market Research leader with expertise in reaching out into niche and difficult to access markets and target relevant audiences for accurate insights and data. We do it through multiple manual, AI/ML verifications and quality checks at different stages of the research process.

15M+ Surveys
finished annually

800 Panels
profile attributes for B2B & B2C audience, reaching difficult targets
1100+ New Panelists
recruited every day
Recruited Members
through 85 global online publishers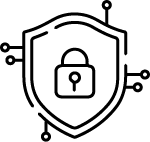 Verified Panelists
In 29+ countries all around the globe.

56 Vigorous In-house Quality Checks
WiseCheck on each survey participation
24/7 Support
around the world.
Torfac is a trusted research partner for planning, forecasting and achieving the next cycle of your business growth. Take better business decisions driven by reliable data and insights.
With our presence in prominent business capitals like Toronto, New York, Delhi and Singapore, we are able to provide our market research expertise to businesses around the world.
What our clients think about us