Market Research


Solutions
Survey Programming simply refers to the process of translating the survey parameters into survey questionnaires, to derive informative insights out of them.
Data Processing & Analytics
Data processing helps collect and shape the data into a usable and desirable form that our clients can gain insights.

Torfac helps manage the data processing task from cleaning to optimizing the data.

We provide different types of output files like: Table/Spreadsheet, Graphs, Charts etc.

We use universally accepted tools such as SPSS, Quantum, Quanvert and Decipher.

As organizations change and seek to expand into new areas and strengthen their existing ones, they rely on data to make decisions. Our specialized panel of business owners, decision-makers, and specialists can deliver exact and complex solutions. We have assembled a high-quality "by-invitation-only" business panel across regions from all segments, industries, and job types.
Torfac can always be "current" with business dynamics in an ever-changing environment by partnering with brands that directly engage with business decision-makers.
We constantly add more partners to our reach, increasing our capacity to deliver higher quality panelists for your research needs
Our extensive profile covering:
Give us ability to get you a suitable sample for your research.
Periodical profile verification by inserting quick profiler surveys to constantly refresh the panel database.
Monitor panelist activity with in-house Wise-Score algorithm, which tracks activity over panelist life and survey participation, flags any undesired activity and takes corrective improvement actions.
Engage with proprietary sources to recruit "invite-only" panels hence protecting data integrity and validity.

Rewards participants through global loyalty programs and renowned brands, which business leaders and professionals appreciate, hence encouraging participation.
In-depth & Precise consumer insights at your fingertips
Torfac' B2C Sampling allows our clients to run online surveys, forums and communities which help them to gain meaningful insights directly from their consumer base.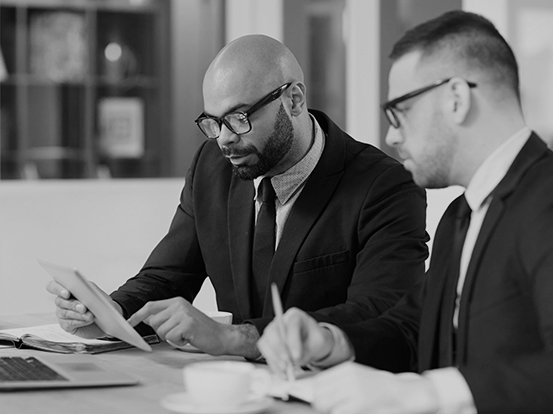 Accurate & meaningful consumer insights

Ever expanding panel with 1500 B2C panelists recruited every day.

Covers more than 29 countries
No overlap between our B2B & B2C panel.
How Torfac develops B2C Samples
Our Special Panel INCLUDES:
AilMENTS And CAREGIVERS Sampling
Healthcare is and has always been an essential and ever-growing industry. Market research has extensively been a part of this industry, especially in the modern era.
Torfac' range of Patient & Caregiver Ailment Sample
Acne
ADD/ADHD
Allergies
Anxiety Disorders
Arthritis
Asthma
Autism back pain
Bipolar disorder
Blood Disorders
 Borderline personality disorder
Cancer
Chronic pain
COPD
Chron's Disease
Cystic Fibrosis
Depression
Diabetes
Epilepsy
Erectile Dysfunction
Gastric Bypass
Gout
Gynaecological
Hepatitis
High Blood Pressure
High Cholesterol
HIV
Hypertension
Insomnia
Kidney Disease
Liver Disease
Lungs Disease
Menopause
Migraines
Multiple Sclerosis
Obesity
Osteoporosis
Parkinson's
Plastic Surgery
Pneumonia
Sleep Disorders
Strokes
Tuberculosis
Many more…
The focus behind our specialist groups is to bring together businesses and thoughtful views to build profound insights.
The goal of our expert groups is to bring together enterprises and intellectual perspectives to develop significant discoveries. With the ever-changing market research trends, these groups provide a solution to all sorts of panel needs. Whether it is real-time research, agile market research, or traditional ways of research, the expert groups may give a multidimensional insight into the world of customers. Specializing in B2B research, the combination of expert opinion data and digital behavioural data assists businesses in making decisions and identifying new business prospects. The groups are loyal and trustworthy, thoroughly profiled across 40 modules with over 600 data points—the most interesting B2B panels, each respondent evaluated on 68 characteristics to assure quality and consistency.
TARGETING MAKES IT POSSIBLE TO:
Some of our key features towards building a strong panel:
Panelists data is automatically checked at the time of registration for duplicate email address.
Octet check; to catch bot activity.

We utilize custom-designed B2B red-herring questions to help test authenticity and expertise.

TorfacCheck Score, helps us separate bad, good and excellent.

We also control the frequency of survey invitations to protect the user experience and reduce clutter.
TorfacCheck is the physical manifestation of our quality belief. It's our proprietary algorithm, capturing 56 parameters.

Frequent refreshing of the respondents dashboard helps to alleviate the burden of concurrent studies.
Torfac has been providing clients with CATI (Computer Assisted Telephone Interviewing) and CAWI (Computer Assisted Web Interviewing) research services since its inception.
Report writing is the process of condensing and summarising research findings gathered from research panels into user-friendly and concise reports in order to get market insight.